Career
Got one of these at a Google event back in 2006...
Mar 14
...did they give them to any old person, or did getting one mean that you had real potential? Are they still used? If by some miracle I got an interview, would this make for a good conversation piece?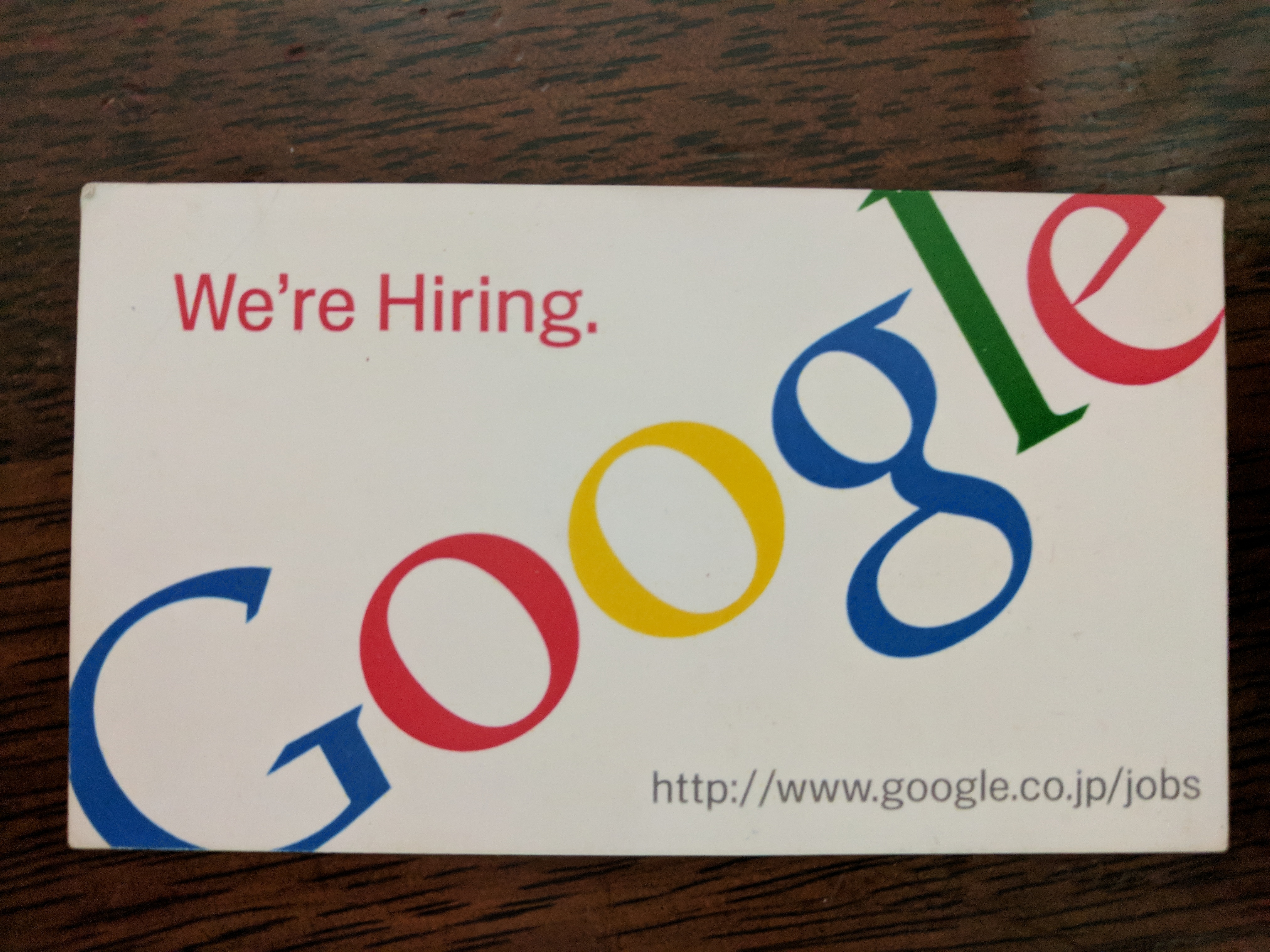 comments
This card is pretty rare. If you hand it in it's basically a rubber stand to HC

Should have used it when I had the chance, then; now I can't get past the robo-filter!

@str(10) - I already know -that- ! :(

Is....a google hiring card, linking to their job site something special?

Chances are no, they printed millions of these to hand out to people like you.

In one of the books about the company (How Google Works, I think, or maybe In The Plex) they talked about how they would give these cards to people that thought they actually might want to hire, nit just any old schmuck. Bit then again, by the time this one was printed, they may have been giving them out to everyone.